Emirates Air Line website redesign
To redesign the Emirates Air Line desktop and mobile websites.
Working alongside the Lead Designer, I assisted with the complete redesign for Emirates Air Line, selected photography, ensured consistency and guidelines were met, and designed several of the layouts. Due to the grid nature and array of imagery used within the designs, a lot of careful artwork preparation and attention to detail was needed to prepare the design files for the developers. This also involved designing each page in a mobile format.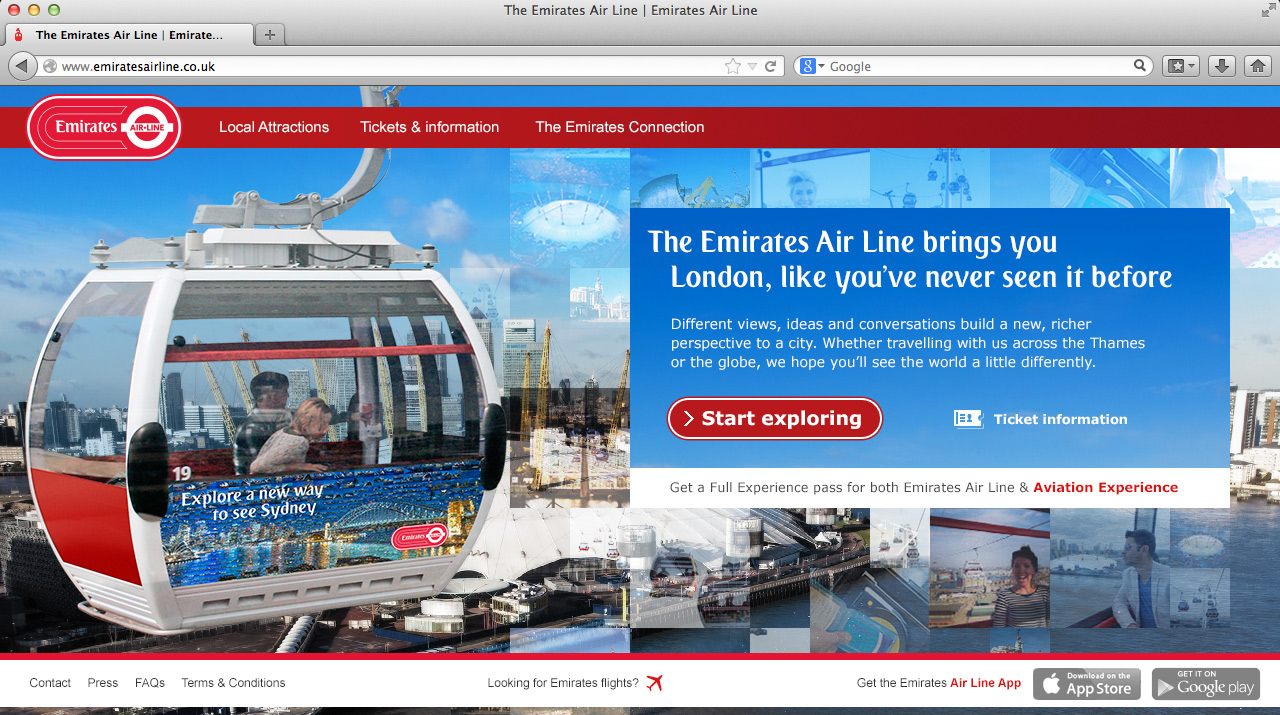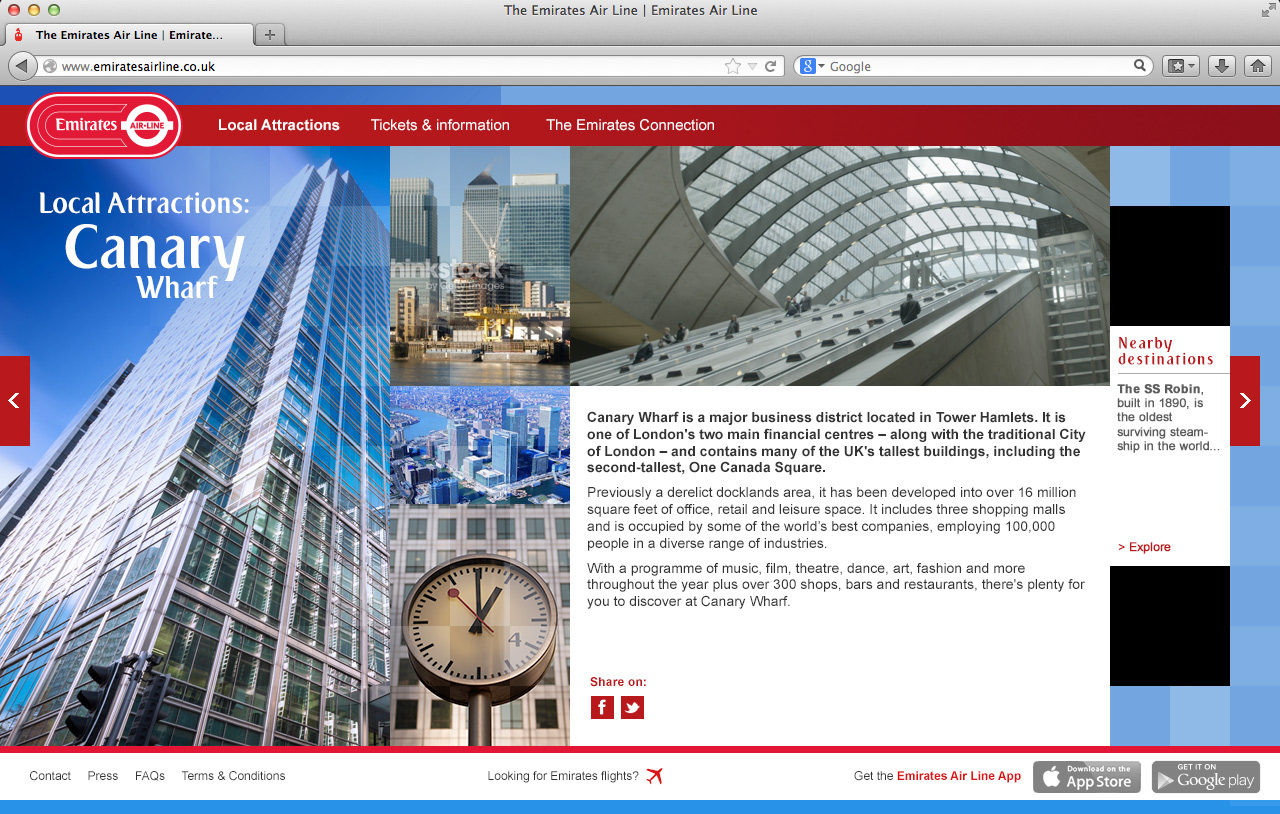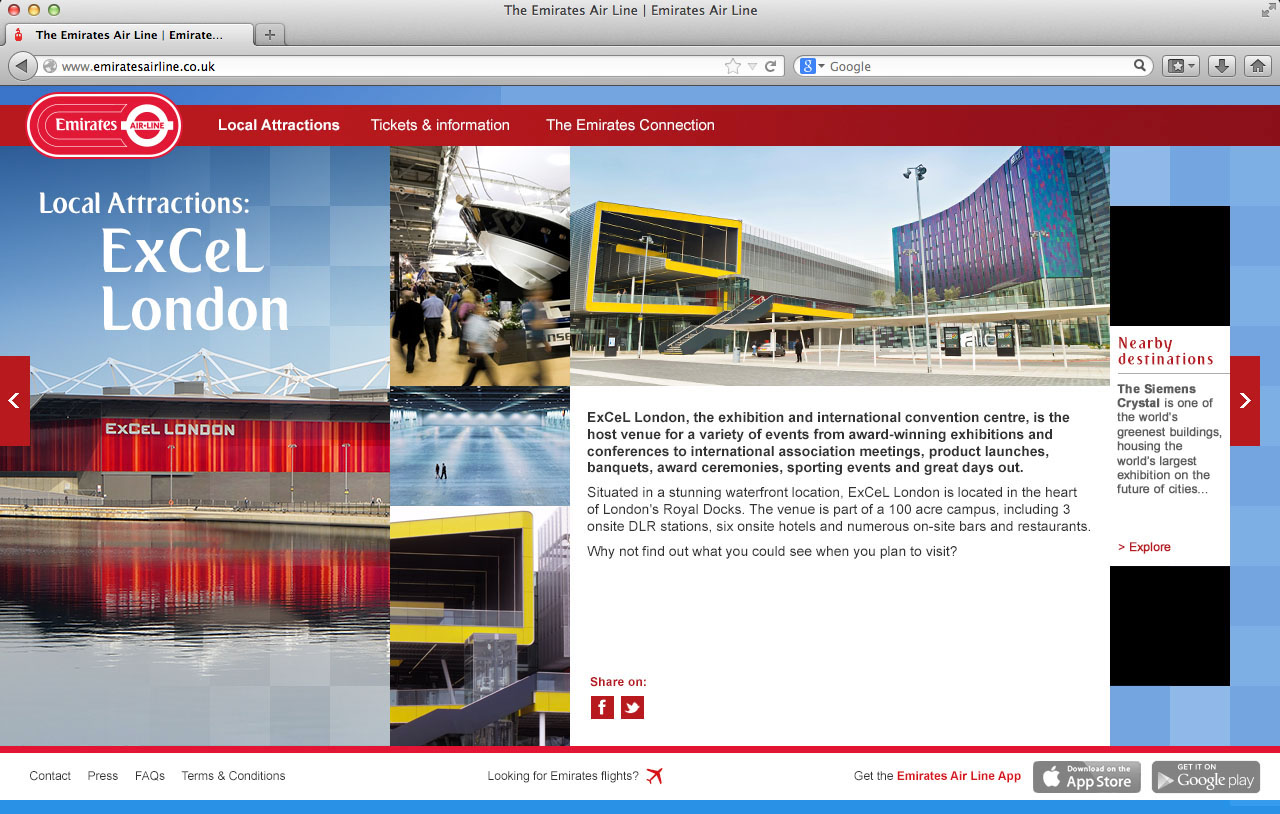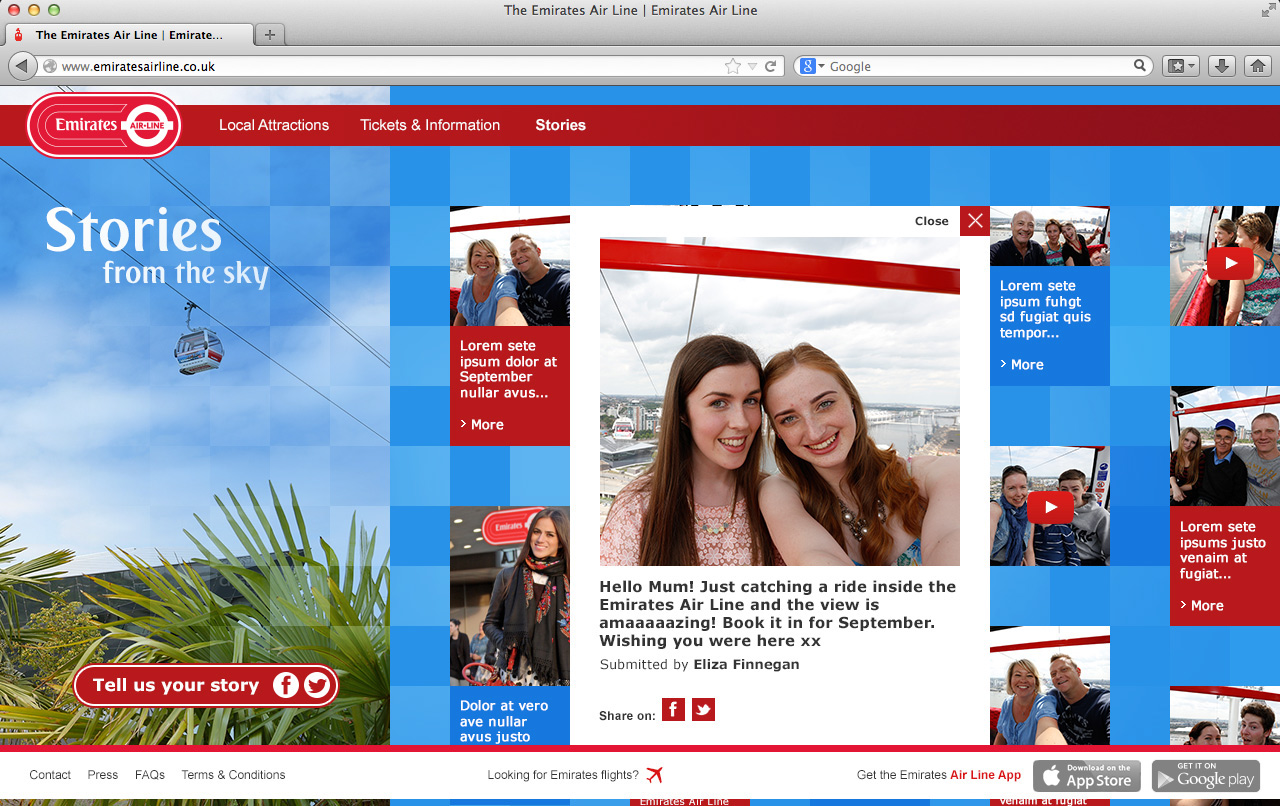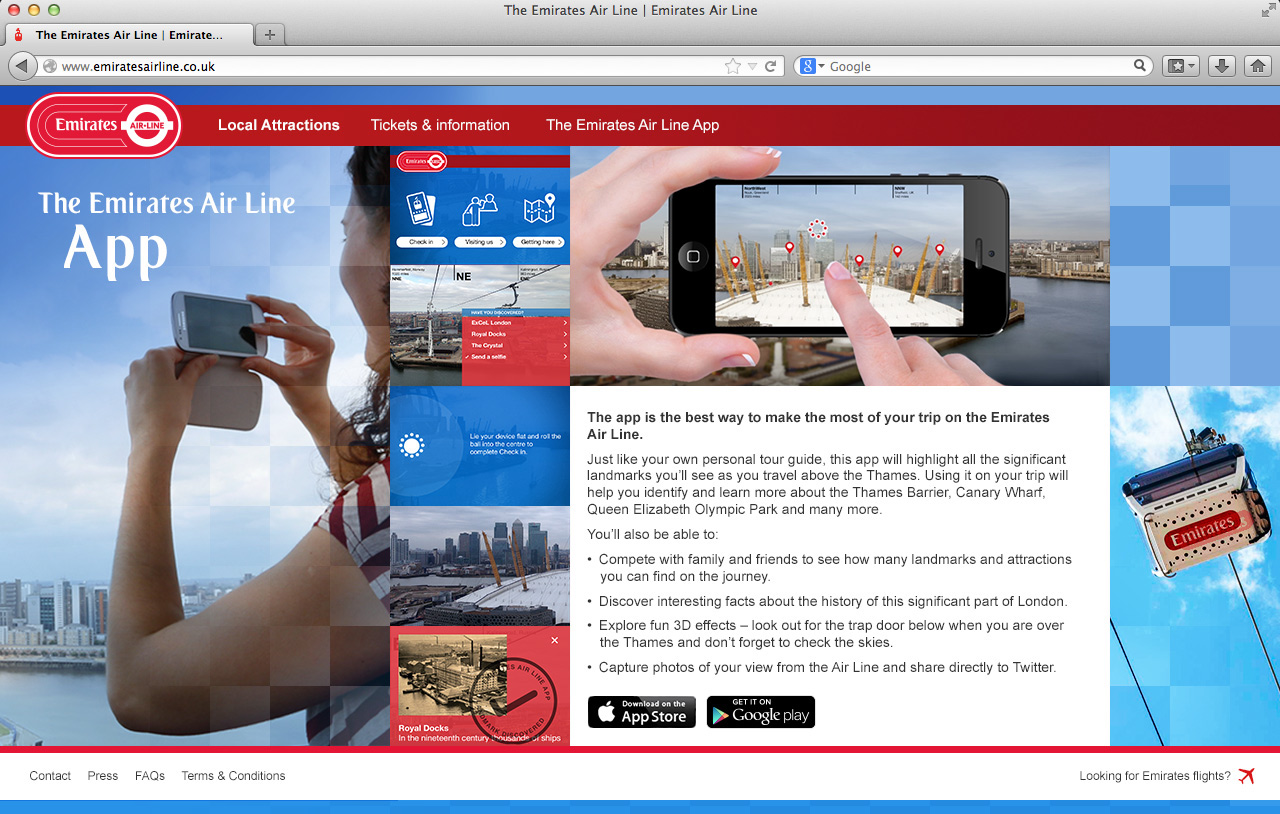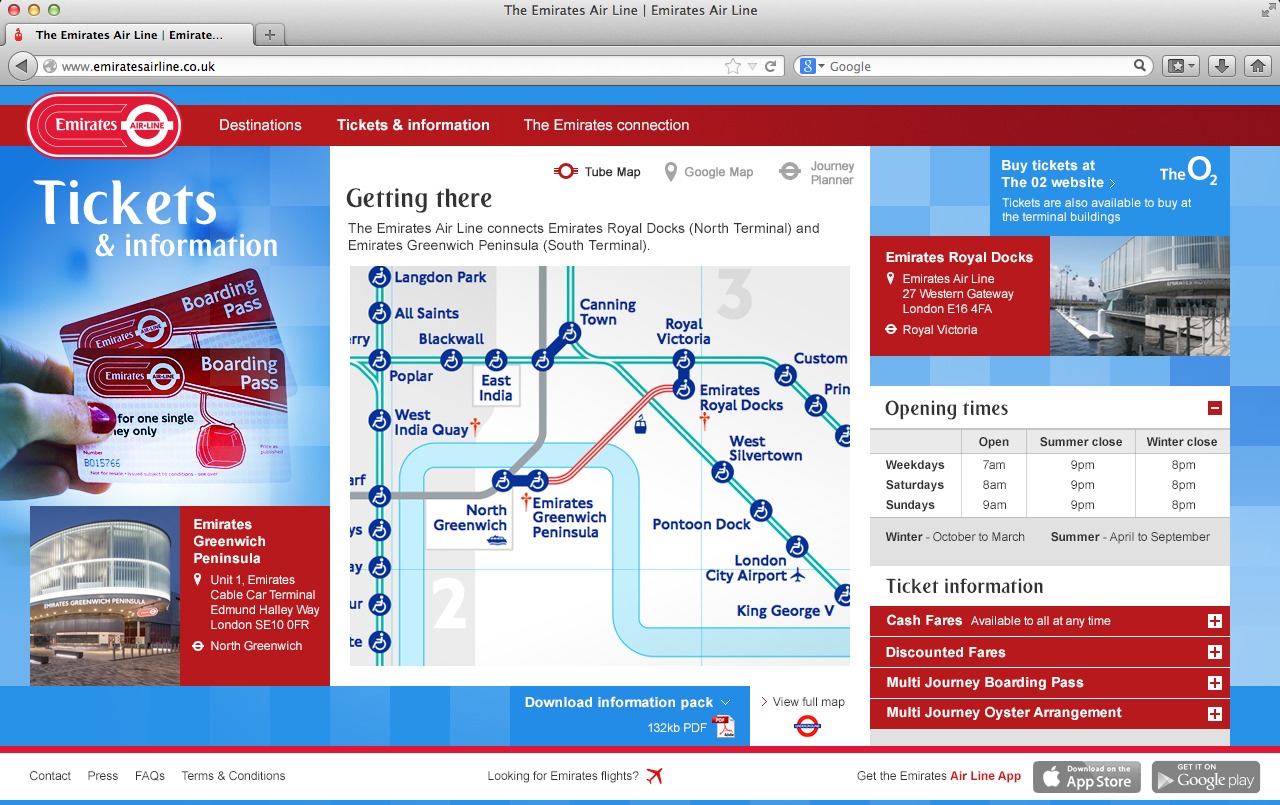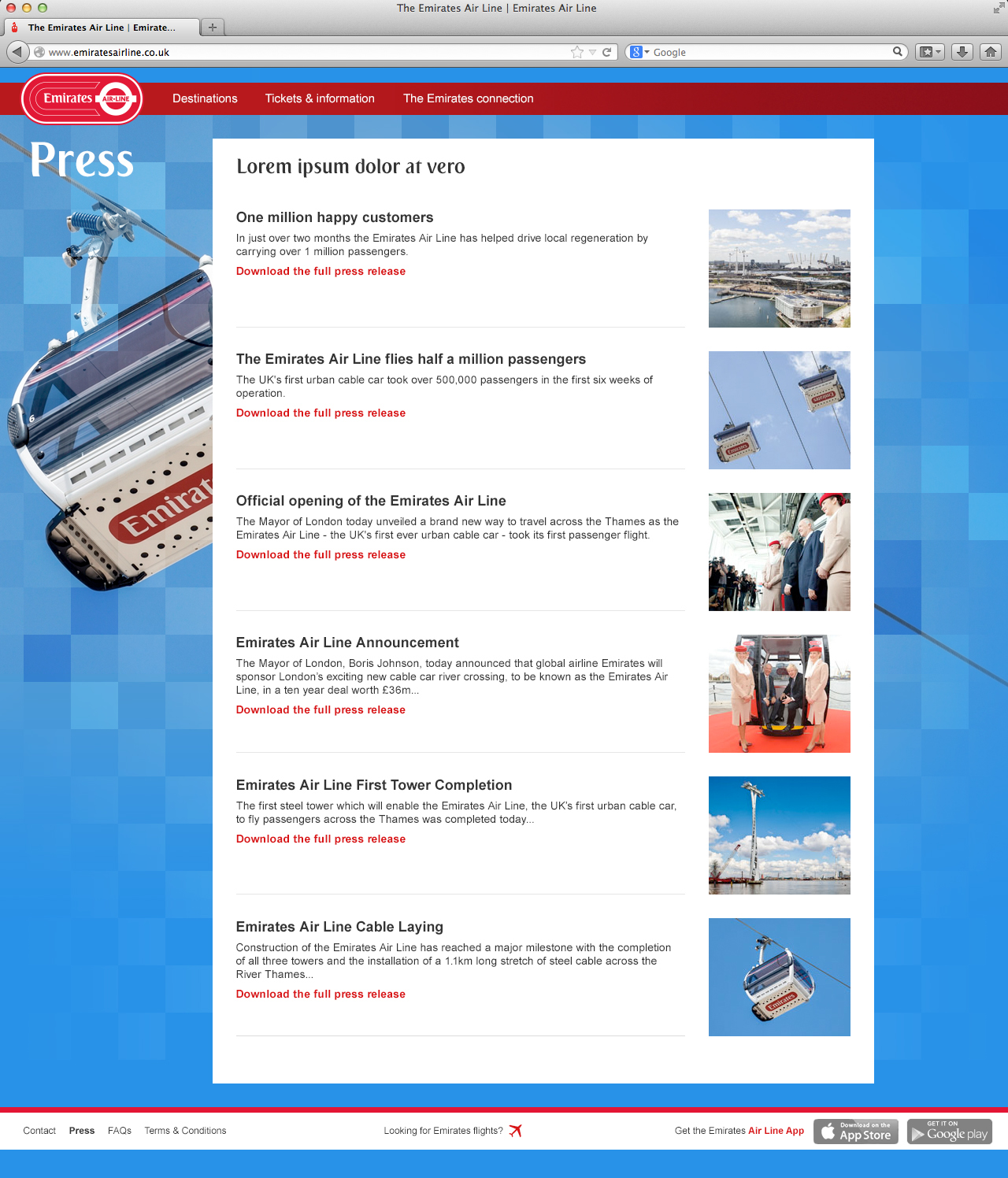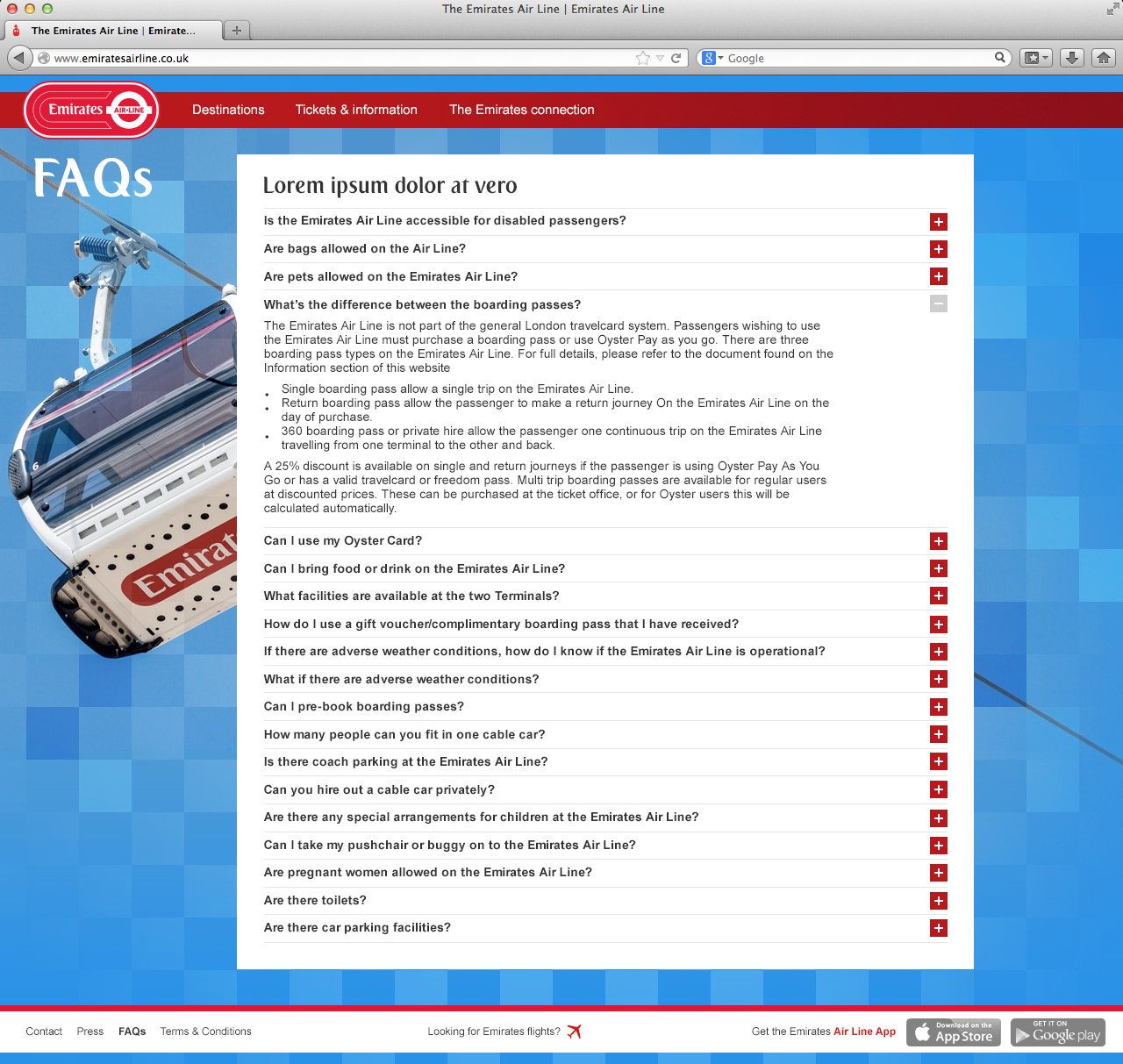 Other projects you may like to check out